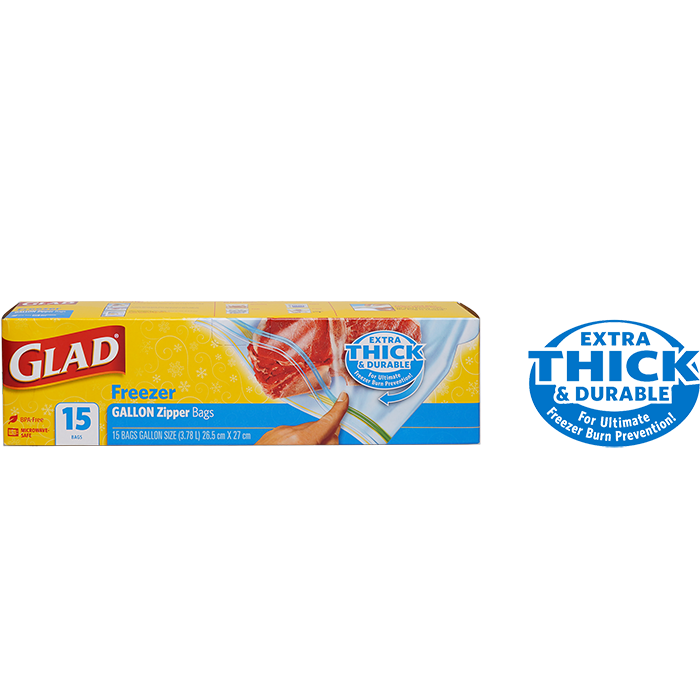 Food Protection
Glad® Freezer Bags
Extra Thick & Durable
Glad® Freezer Bags help prevent freezer burn. Each bag is made from strong and sturdy food-grade plastic that helps keep leftovers frozen until needed, keeping them fresh for an extended period of time.
• Wide double-lock seal closes easily and securely.
• Perfect for preserving meat, fish and fruits in the freezer.
• To avoid freezer burn when storing meat, make sure to press out excess air before sealing completely.
Airtight seal

Locks in freshness

BPA free

Helps prevent freezer burn