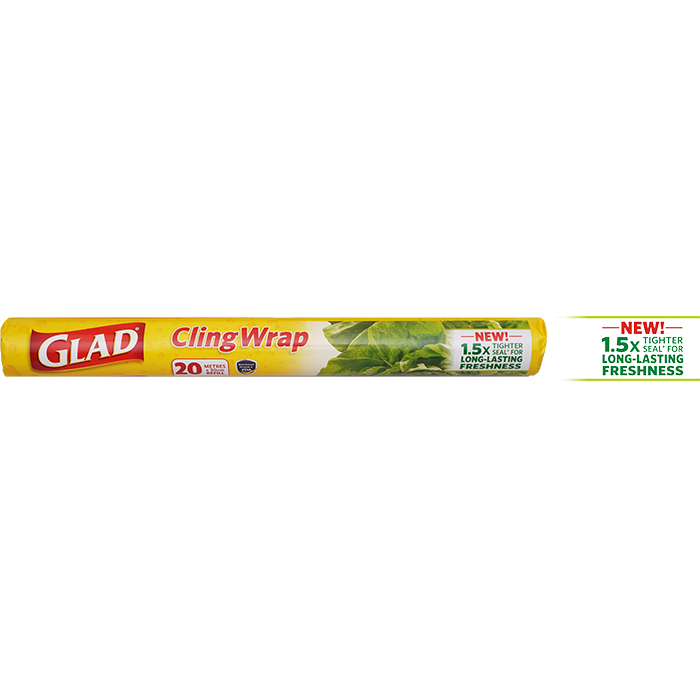 Food Protection
Glad® ClingWrap
Size:
30 cm width x 20 m refill
Wrap in Freshness®
Glad® ClingWrap is designed to protect and keep your food fresh for a long time. Made with BPA-Free, 100% crystal clear polyethylene. Contains no harmful plasticizers, and that makes it safe for microwave use.
• Ideal for portioning, preparing, steaming and protecting food.
• Defrosting and reheating is easy and mess-free with this versatile wrap.
BPA free

Superior cling

Microwave safe

Keeps food fresher longer