Shawarma Rice Bowl
Glad® Storage Gallon Zipper Bag
You can make your own shawarma rice bowl at the comforts of your home!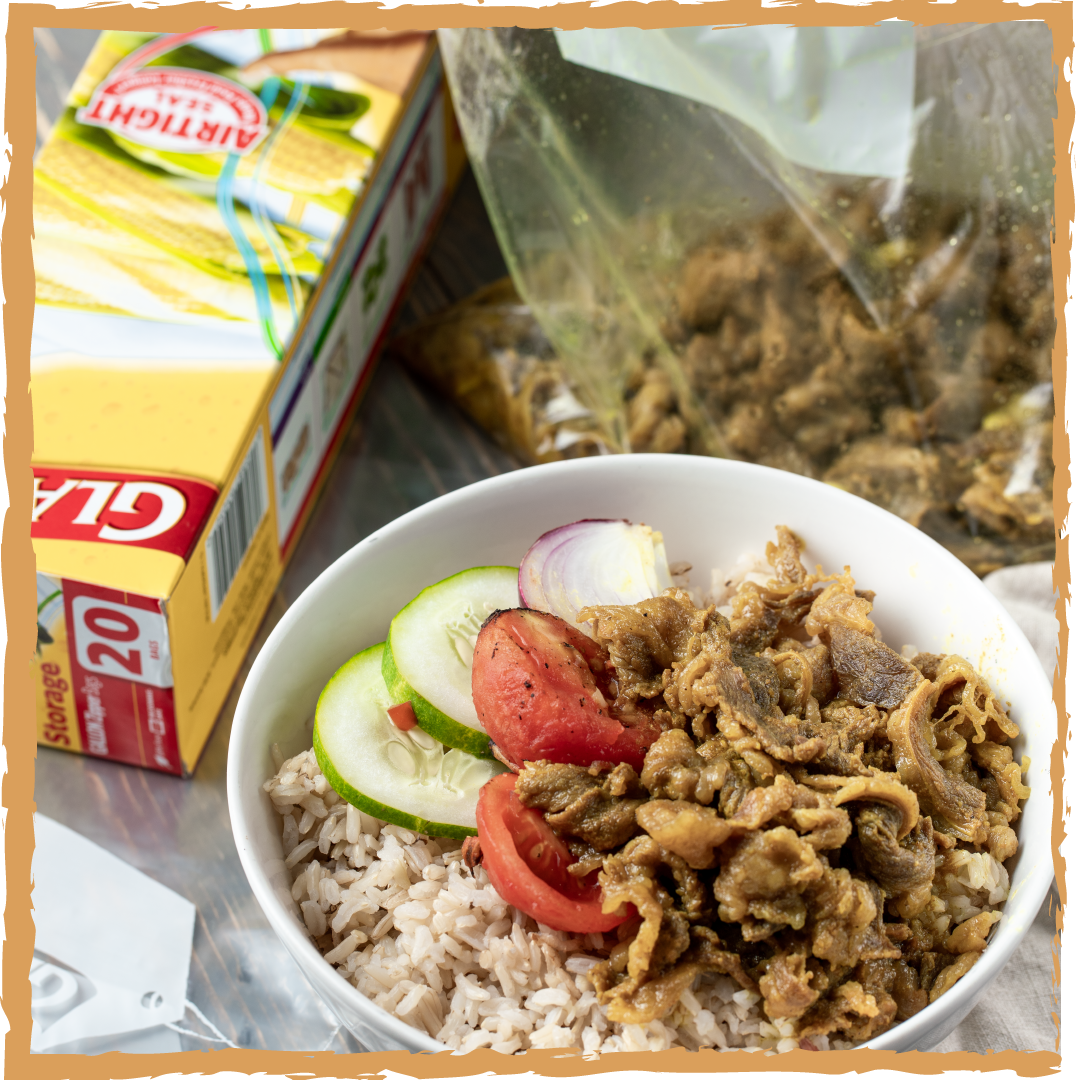 Ingredients
1 teaspoon ground cumin
½ teaspoon ground turmeric
1 teaspoon salt
2 cloves garlic, minced
around ½ teaspoon ground black pepper
1 pack plain yogurt, around 125 grams
1 kilo beef, use beef sirloin, sliced thinly
2 tablespoons vegetable oil
steamed rice, to serve
1 head lettuce, shredded
4 medium tomatoes, sliced and seeded
3 medium white onions, sliced
Methods
Combine cumin, turmeric, salt, pepper, and yogurt in a Glad® Storage Gallon Zipper Bag.

Add beef and mix. Marinate for 30 minutes to an hour in the chiller.

Heat oil in a pan over medium heat. Sauté beef.

Add marinade and simmer for 10 minutes or until sauce is reduced by half.

Portion rice among bowls. Top with tomatoes, onions, and beef.