Quinoa Bowl
Glad® Cling Wrap
Make ahead a bowl of quinoa in the evening for a power packed breakfast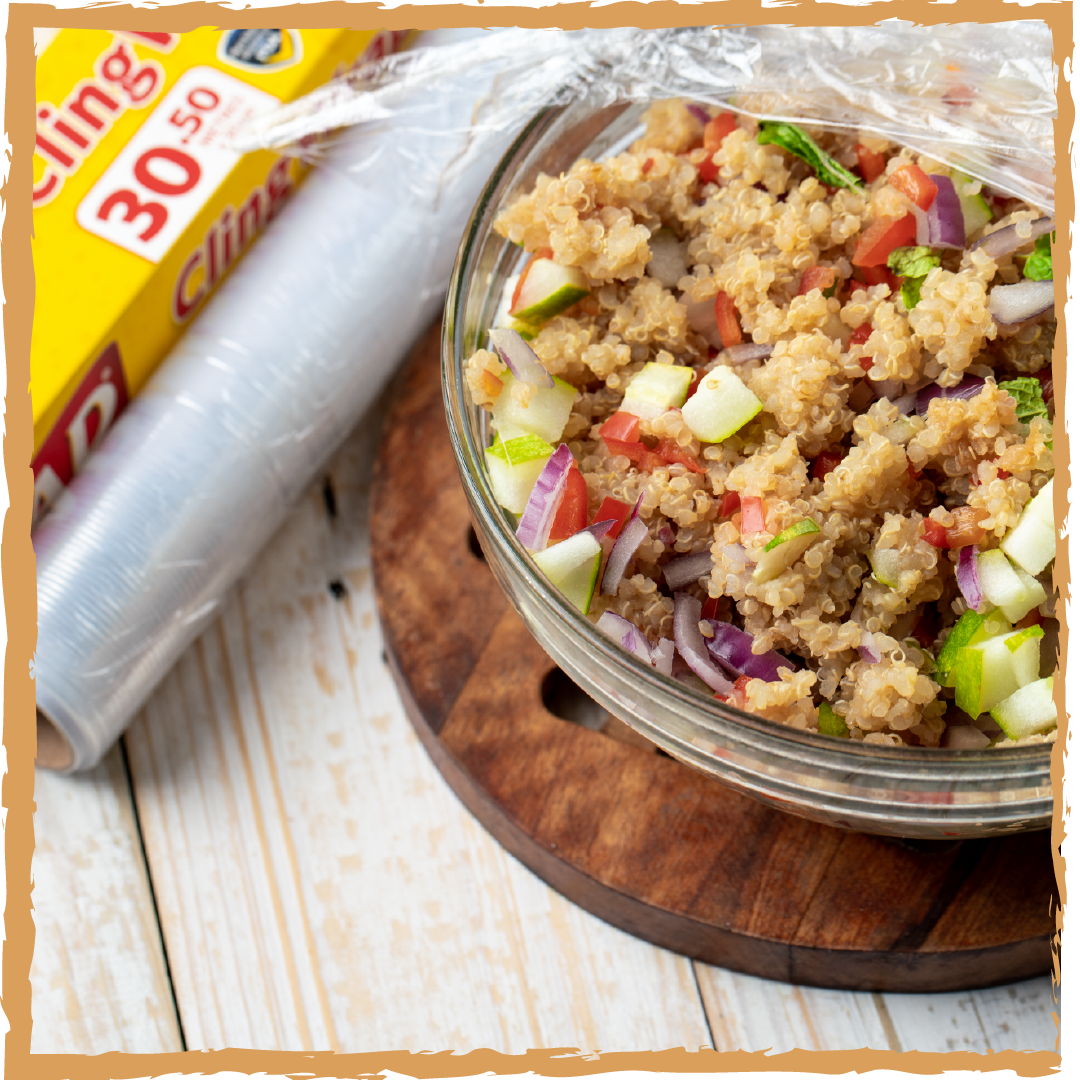 Ingredients
1 cup white quinoa (cooked using package directions)
1 red bell pepper, cut into small cubes
1 cucumber, cut into small cubes
1 red onion, chopped
1 tbsp balsamic vinegar
2 tbsps extra-virgin olive oil
salt and ground pepper to taste
1 tsp brown sugar
Methods
Combine, the vegetables and quinoa in a bowl.

In separate bowl, mix the balsamic vinegar and extra virgin olive oil for the dressing.

Season with salt and pepper and add the brown sugar. Mix well.

Drizzle the balsamic dressing over the quinoa mixture.

Cover the bowl with Glad cling wrap and refrigerate overnight.

Remove the quinoa bowl from the chiller and serve it or breakfast.