Korean Pork BBQ
Glad® Storage Gallon Zipper Bag
Enjoy Korean BBQ at home with this quick and easy recipe.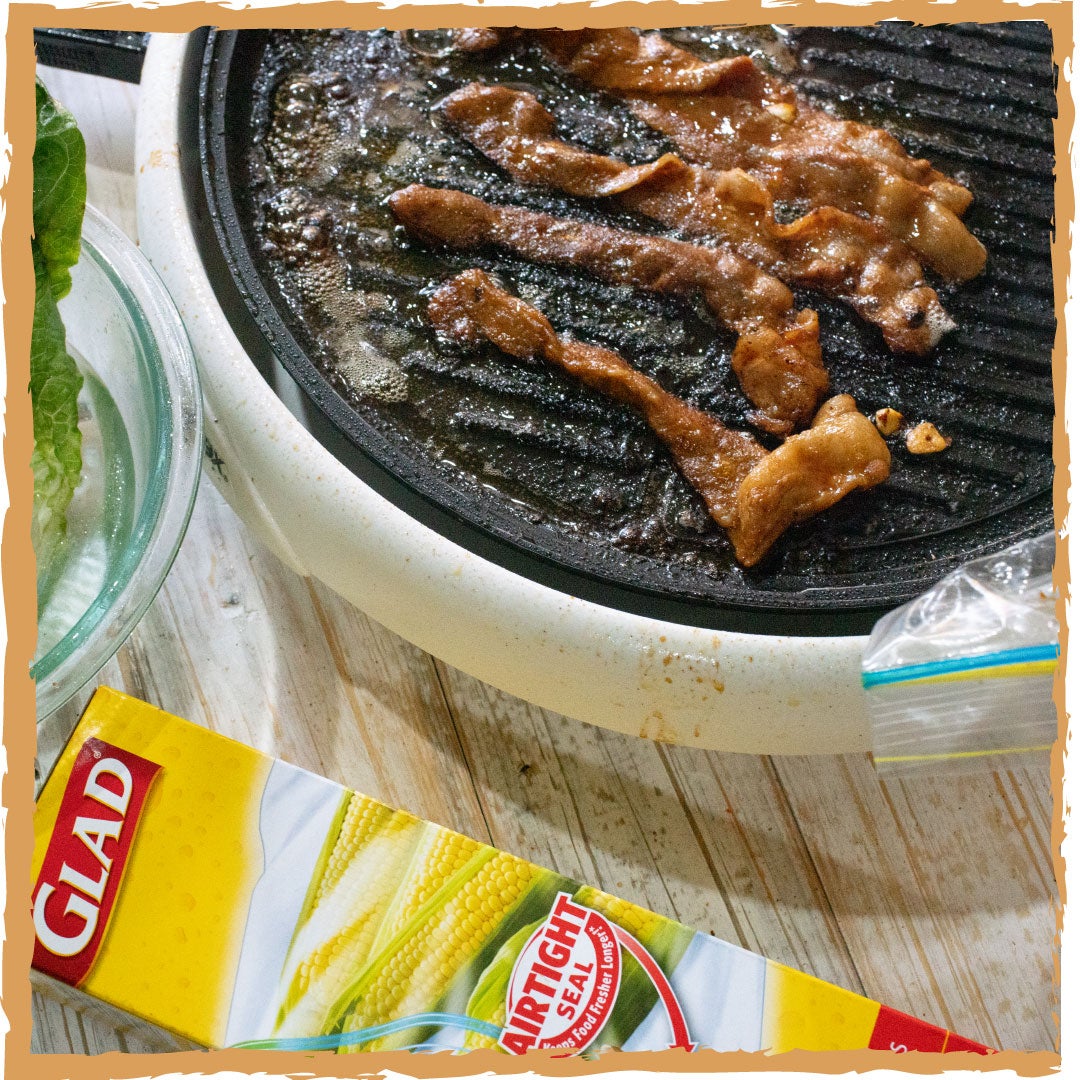 Ingredients
½ kilo thinly sliced pork
¼ cup soy sauce
2 tablespoons toasted sesame oil
2–3 cloves garlic, crushed
1–2 scallions, chopped
1½ teaspoons grated fresh ginger
1 tablespoon packed brown sugar
1 teaspoon
toasted seasame seeds
Pinch of ground black pepper
Methods
Combine all the ingredient in a bowl.

Use the sauce to marinate thinly sliced pork or beef short ribs or slabs of extra firm tofu.

Place the pork in a glad storage bag and coat evenly with marinade.

Marinate for at least 2 hours and up to a day.

Keep the bag in the chiller while marinating the pork.

Grill slices of pork and wrap in lettuce, dip in gojuchang with soy sauce and sesame oil.