Chicken Sandwich
Glad® Storage Quart Zipper Bag
Keep your sandwiches fresh.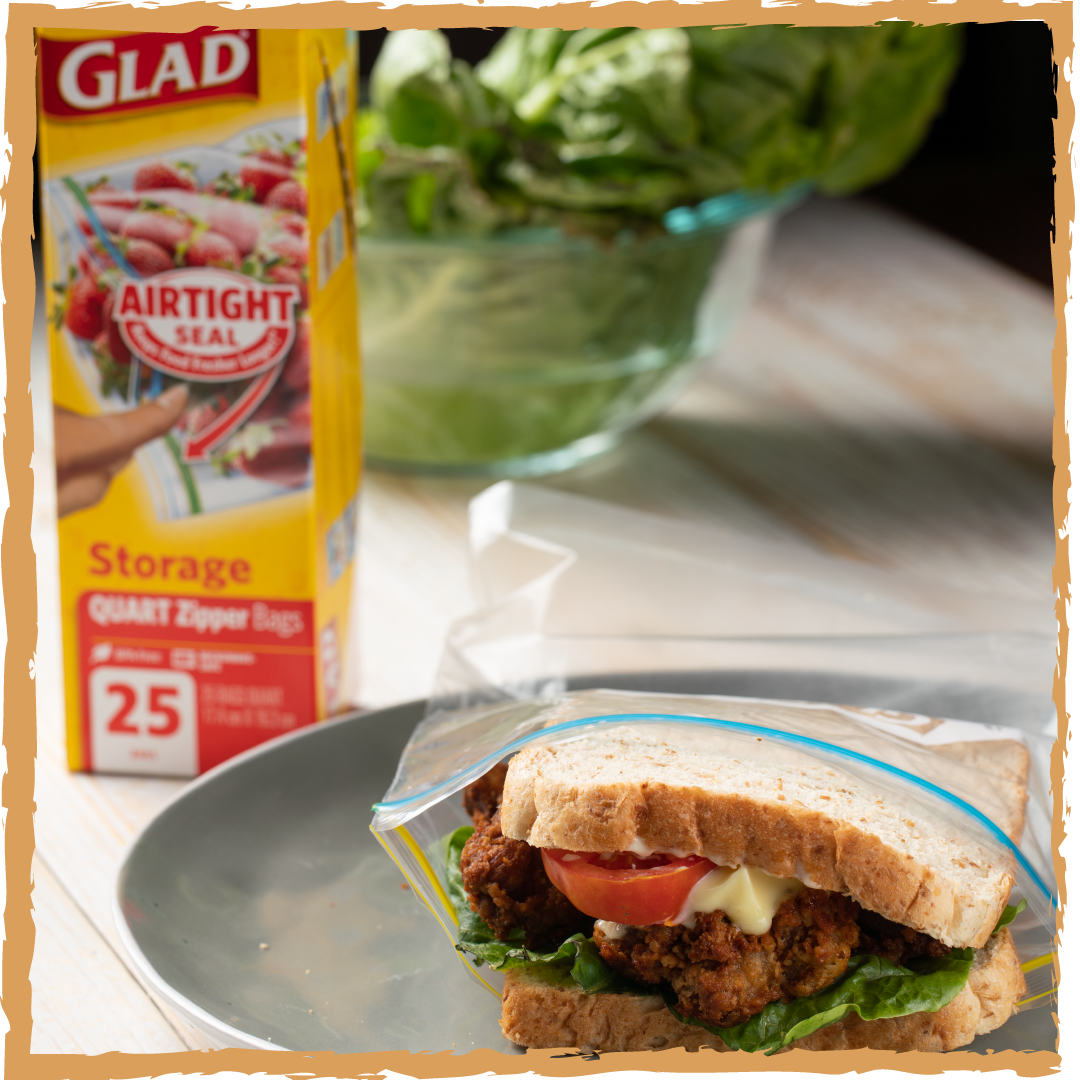 Ingredients
Chicken thigh fillet
1 large egg
1 cup flour
½ cup cornstarch
salt and pepper
½ cup honey
½ cup mayonnaise
¼ cup mustard
lettuce leaves, washed and removed from the core
1 medium onion, sliced
1 cucumber, sliced
1 medium tomato, sliced
1 baguette cut into 5 inches
Methods
Beat the egg in a bowl. Season the chicken fillet with salt and pepper. In a separate bowl, pour the flour and cornstarch and season with salt and pepper.

Dip the chicken fillet in the beaten egg and dredge it on the flour and cornstarch mixture.

Fry in hot oil immediately after coating the chicken. Fry until golden brown.

In a separate bowl, mix the mayonnaise, mustard and honey.

Season with salt and pepper to taste.

To assemble the sandwich, cut the baguette in the middle, lay one lettuce leaf at the bottom slice of the baguette and add 2 to 3 pieces of the chicken fillet.

Top with the honey mustard dressing and mayonnaise add a slice of tomato, cucumber and onion.

Put the top portion of the baguette on the chicken.

Keep the sandwich in a Glad® Storage Bag to keep the chicken moist and the vegetables fresh.