Chicken Enchilada
Glad® Cook 'n' Bake Paper
A Mexican treat for your regular meal!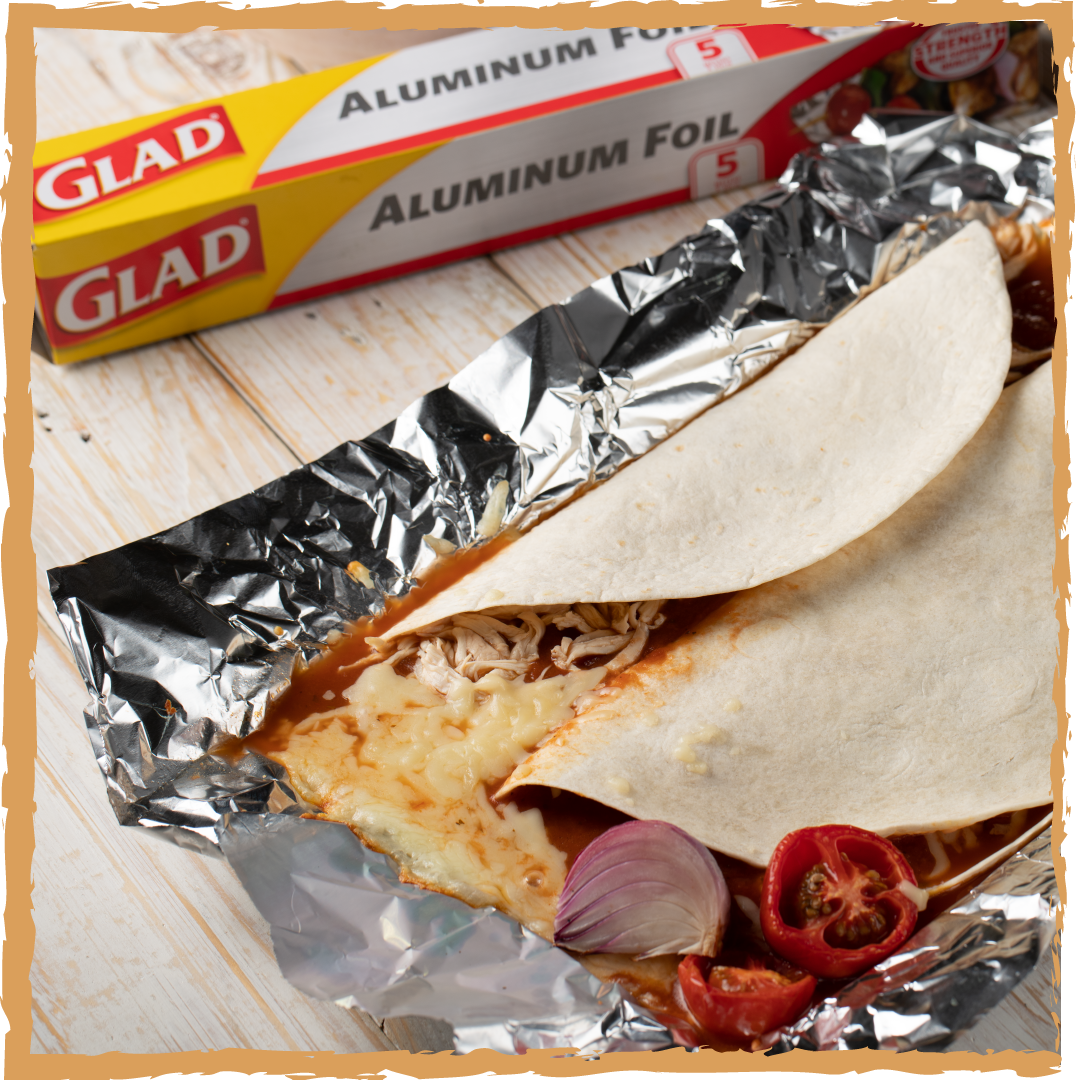 Ingredients
½ kilo chicken breast, fillet sliced into strips
2 tbsps taco powder
3 cloves of garlic, minced
1 medium onion, chopped
2 tbsps vegetable oil
salt and pepper to taste
2 cups tomato sauce
1 cup mozzarella cheese
1 cup quick melting cheese
2 large tortillas
Methods
In a pan, saute garlic and onion.

Add the taco powder and chicken. Cook for 10 mins.

Assemble the chicken enchilada on a tray lined with Glad Cook 'n' Bake Paper, lay the tortillas on the tray, add the chicken and pour 1 cup of tomato sauce on the chicken, add grated quick melting cheese and grated mozzarella cheese.

Repeat the same procedure for the next tortilla. Fold over the tortilla or roll.

Bake the enchilada in the oven for 15 mins at 200°C or until the cheese has melted.