Baked Chicken
Glad® Aluminum Foil
Whip up gourmet dishes like a pro, Glad's aluminum foil is the secret to moist and tender chicken.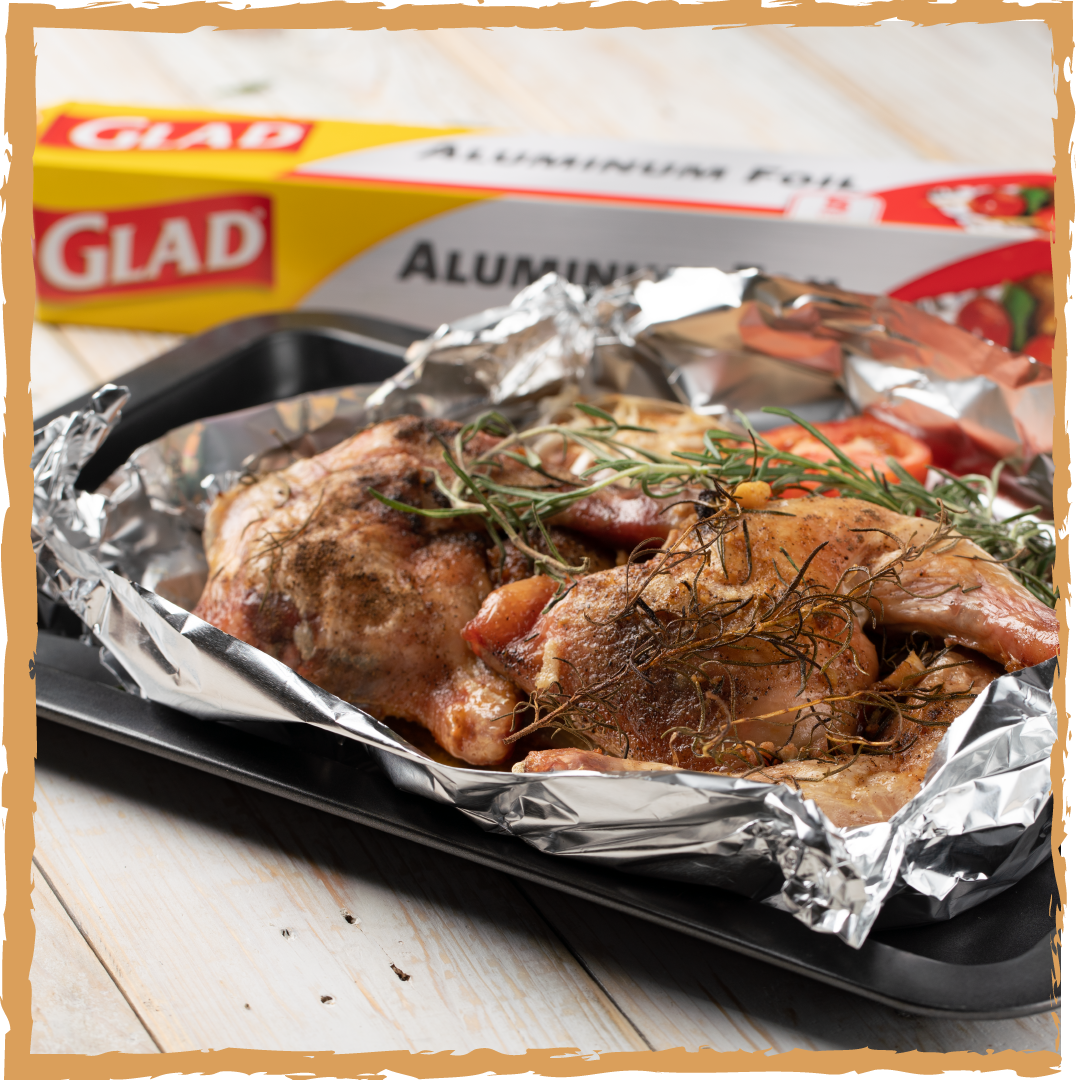 Ingredients
4 chicken legs
sprigs of fresh rosemary or 3 tbsps dried rosemary
8 cloves of garlic, whole
½ cup butter, unsalted
salt and pepper to taste
Methods
Season the chicken generously with salt and pepper, slice cold butter and slide it under the skin of the chicken.

Preheat the oven 150°C.

Place the chicken quarters in a baking dish and cover with Glad® Aluminum Foil and bake for 1 hour, remove foil and increase the heat to 165°C. Bake for another 15 minutes or until the skin is golden brown.

Remove from the oven and let the chicken rest for 15 minutes before serving.